Hampstead School District Technology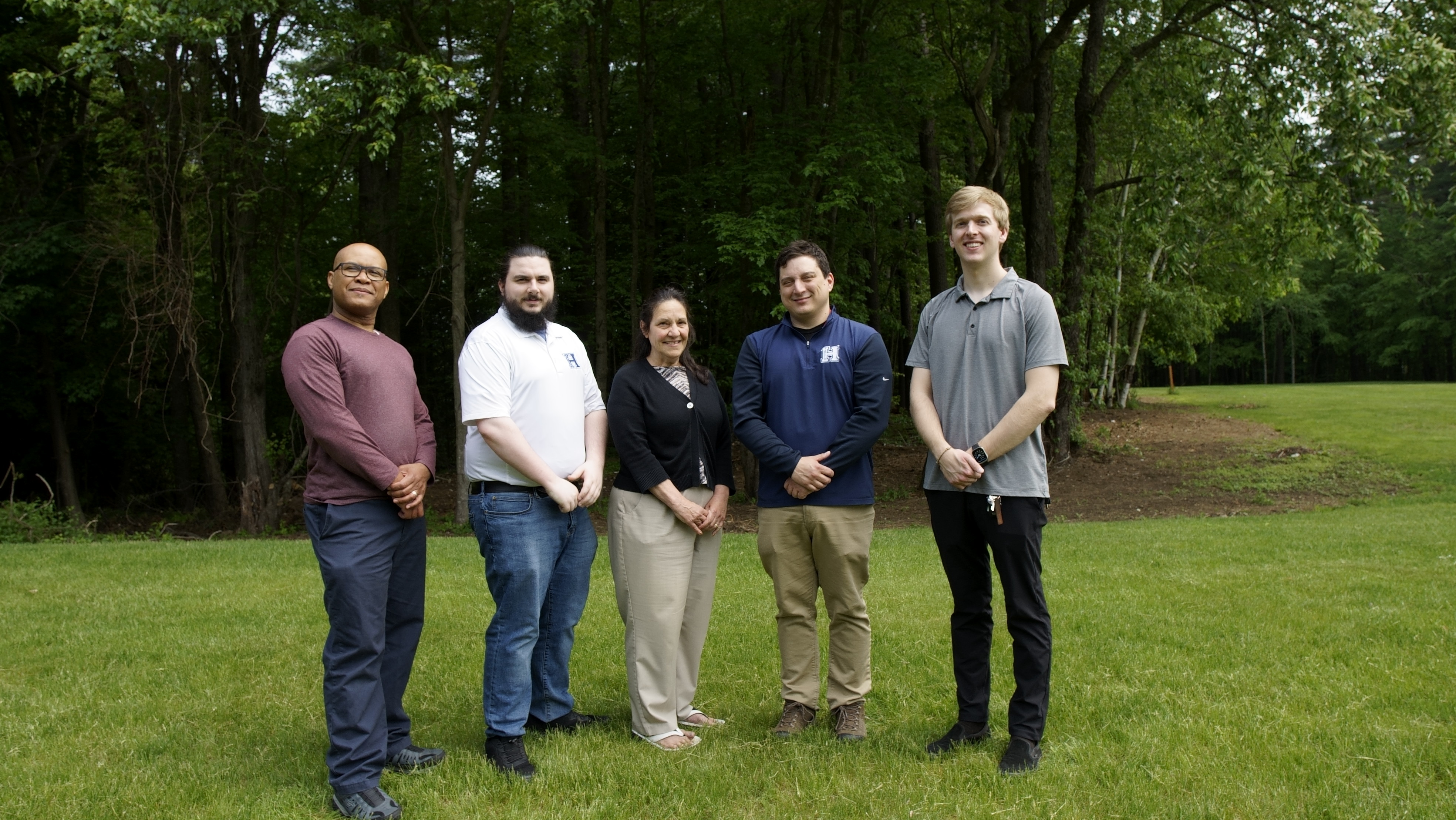 From left to right; Cesar Hilton - Network Administrator, Michael Shaw - Senior Network Administrator, Marie Nicolosi - Technology Secretary, Joseph Dionne - Director of Technology, Teddy Brown - Tech Assistant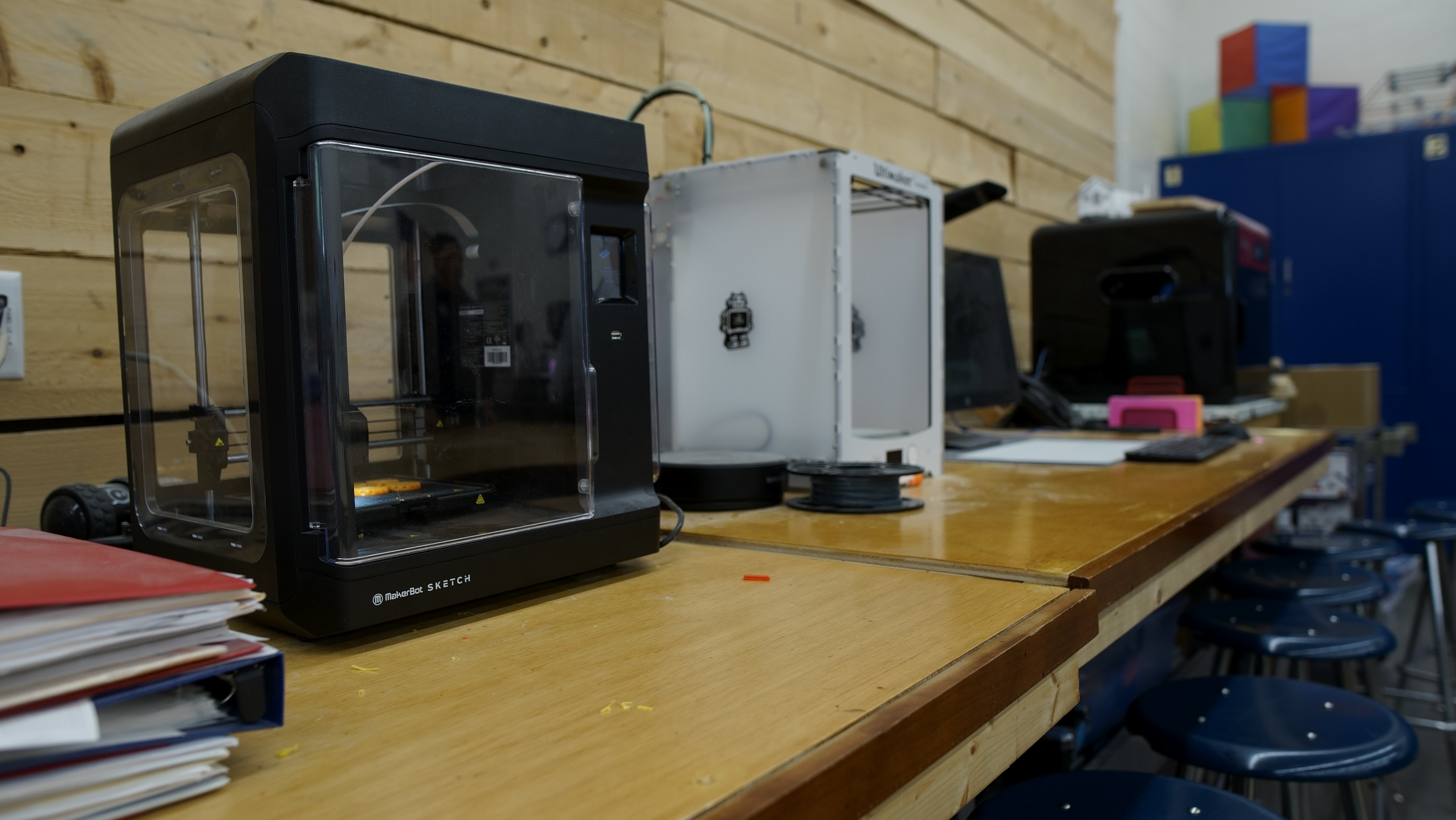 Hampstead School District's 1:1 program gives all students in grades K-8 access to Chromebooks for school work. Students in grades 5-8 take the Chromebook home each day, while students in grade K-4 will use the Chromebook at school and only take home if a remote learning day is required. The 1:1 Chromebook program prepares students for success in a global, technology-rich learning, and working environment.
Students starting the year in grades 1 and 5 will receive a new device. This device will follow them for four years, 1-4 and 5-8. Kindergarten students will receive a touch screen Chromebook for use throughout the year.
Students turn in their devices and chargers at the end of the school year. Over the summer the technology department meticulously inventories, cleans, repairs if needed, and tests all devices. If a device is not returned an attempt will be made to contact the families and retrieve it. If the device still cannot be accounted for it will be considered lost and there will be a charge for a replacement per School Board policy EDBA. If a device requires repairs there may be a charge per School Board policy EDBA.
All Chromebooks are the property of the Hampstead School District. Students are not allowed to bring personal computer devices from home.

All Chromebook devices are monitored and managed by the hampsteadschools.net Google Workspace Domain, even when they are off of the district network.

Families may be liable for a replacement fee if the device is lost or damaged beyond repair. (In accordance with School Board policy JICB.)

Chromebooks are issued for the express purpose of enhancing the approved curriculum. Websites and services that distract from this purpose may be blocked from student use.
1:1 Frequently Asked Questions